Description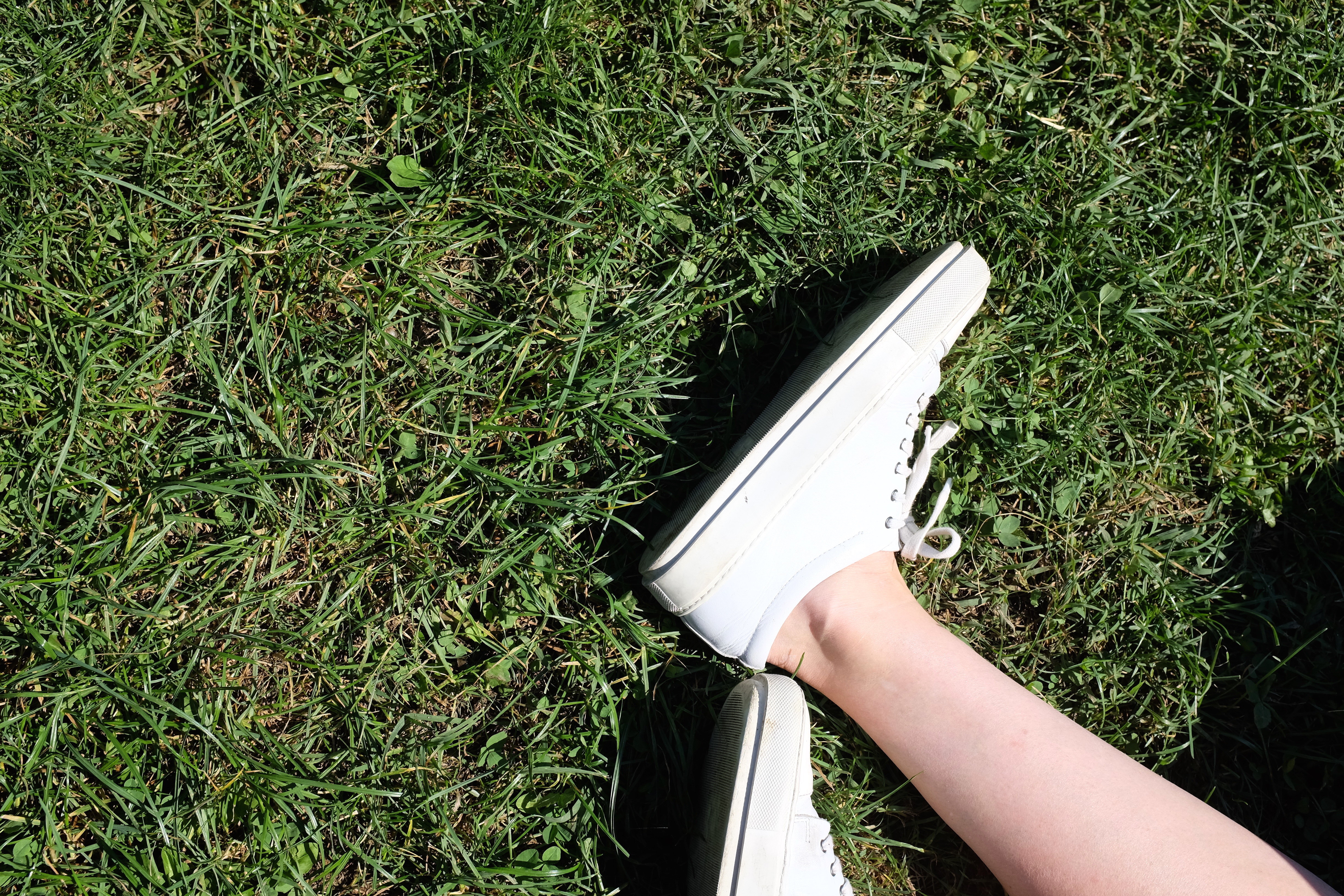 Why change a winning team?
Yep, when I love something, I go all the way. I like to think of myself as the adventurous type, but unfortunately the opposite is true: I'm the boring type. I wear the same (crazy cool) (at least that's what I like to think) outfit* over and over again, cook that same dish that I love** over and over again until Daan forbids me to ever enter the kitchen again, etc. etc. etc. And talking about Daan: we met in highschool and 20 years later we are still dating *** (I know! 20! Years! I'm not kidding!). I can't help myself; if I like something, I glue myself to it. I stay around and love and take care.
Anyhow, every now and then I start a new love affair, like last year with Adriana. I'm not sure if this one will last for 20 years (of course this is my goal), but she has been quite a consistent factor in my life since the very beginning. I love her and she goes with  me almost everywhere I go. That's why we wanted to show you this snapshot of us (or parts of us), taking a rest in a park in France during our holiday last month. Just so that you can get an idea of the chemistry between us.
Cherish what you have and enjoy your day! :)
xoxoxo
Eva & Adriana
* Last year's favorite (or probably it was 2013, since last year I was covered in giants' clothes because of little Oscar growing inside of me) that I basically lived in: my burgundy woolen sweater by Maglificio G.R.P. from the men's department, my orange woolen trousers from Monique van Heist and my happy Nike Air Max sneakers. Good times!
** You should taste my freshly made pumpkin soup with cinnamon, chilly and pinenuts.
*** Does getting married and having babies still count as dating?